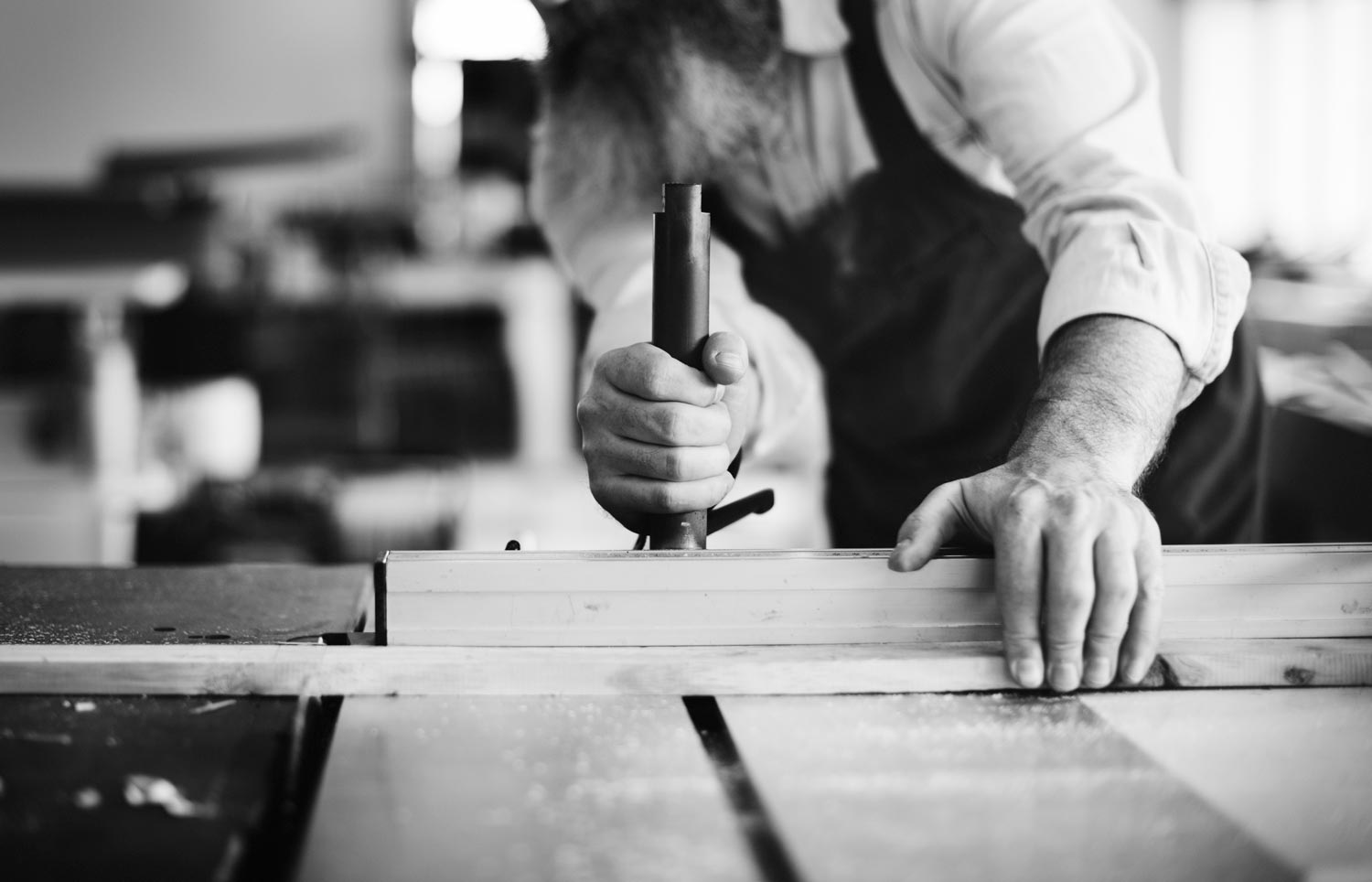 We use the most reliable and sophisticated tools we can find: our hands.
The best of both worlds.
We combine the two things that make our work with solid wood even better: the latest technology and traditional craftsmanship.
Solid wood is healthy. But it's addictive.
Be inspired by our interior designs and find out how Oak Studio Designs furniture can make all of your rooms more beautiful and natural.
The most ingenious thing about wood: easy maintenance.
Wood naturally features unique self-cleaning properties. As a result only minimal effort is required on your part to keep your Oak Studio Designs furniture looking just as good in decades to come as it does today.
Oak Studio Designs is a Lithuanian-based furniture design and manufacturing company. We design and manufacture for an active, modern, responsible market. Our customers' base ranges from the dynamic professionals interested in inviting fresh and brave ideas inside their life, making choices outside the box, to the creative artists who wish their work space to be a reflection of the passion put in their own creations.
Our design simple beauty generates optimism and well-being inside the place we call home or work space. The quality of the craft and of the materials insures a long-term relationship, a constant satisfaction that you'll enjoy for years to come. It takes one glance to see our furniture natural beauty.
Our Story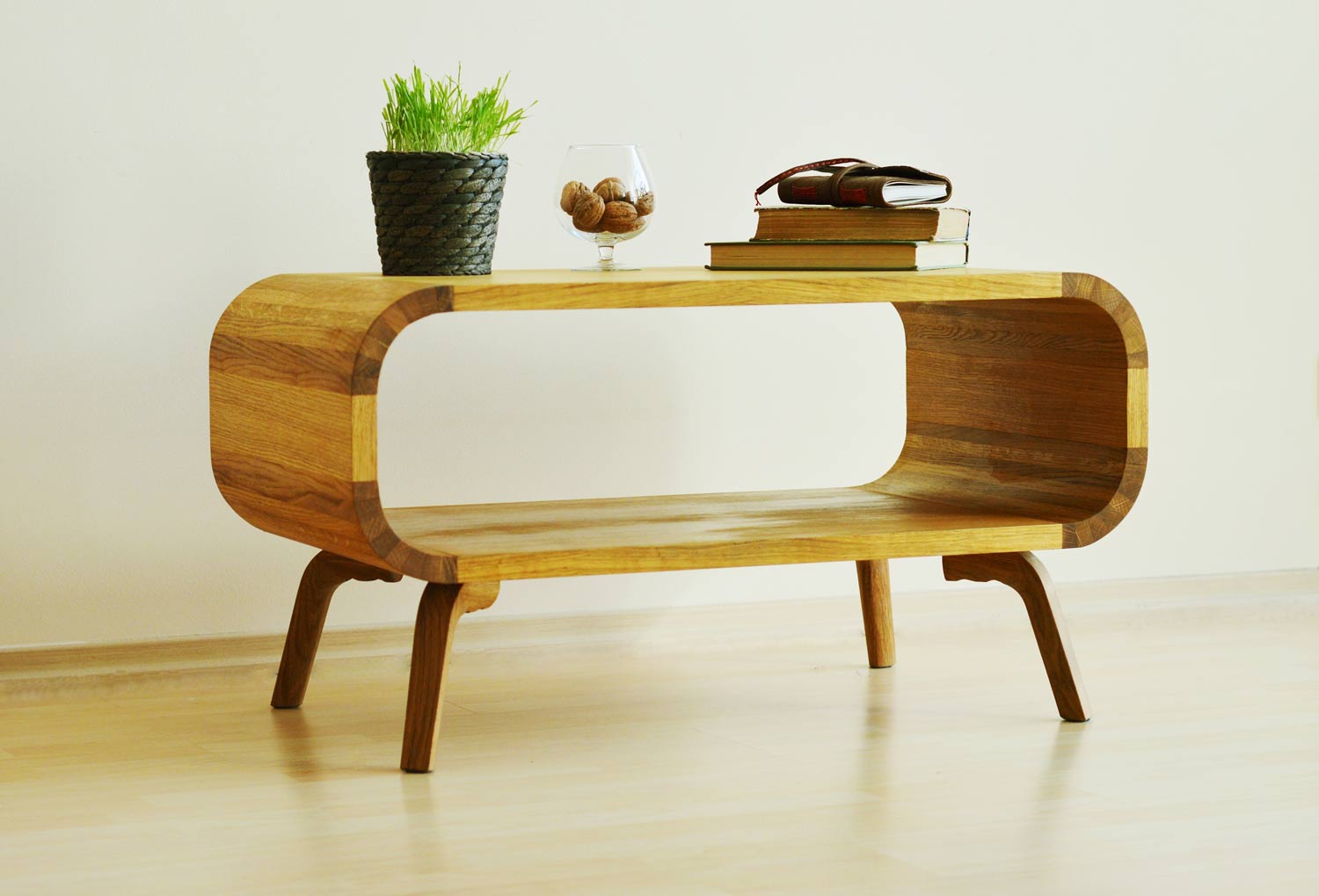 It is said a journey of a thousand miles begins with one single step.
In our case, the first step was taken in 2015 and it started from the need of natural wood coffee table. At that time IKEA furnishings occupied my home and having worked with natural wood since the childhood, it did not take less than a year for me to get extremely bored with these furnishings. After a year it got old and not aesthetically pleasing. Thus decided to take my time and create something different using natural wood.
This was the first coffee table which started the furniture line. And this concept table is still standing in my living room counting the years.
Once the Coffee table was finished I needed to make the interior design more cohesive thus Sideboard LYKI and High Dresser SOL with rustic look were made. All three pieces of furniture was a hit. Therefore we decided to test Design in International Exposition held in Vilnius, Lithuania. This proved to be a right choice and we ended up with many orders for next months. Many of the orders were custom, therefore new designs were created in the process. Later we participated in Dutch Design Week too.
In following months we perfected the manufacturing process, made it even sturdier and long lasting, added customization options in terms of color and found ways to ship it fast and safely.
Now the round corners are manufactured a bit differently, but the overall design is still very similar to the originals. During the years we shipped our furniture to many Countries in EU and also to USA. At the same time we constantly create new designs. To many of them our customers are responsible when ordering custom made pieces.
3rd original piece with old wood facade
Since then, the Oak Studio Designs brand turned into one exciting and beautiful adventure. Our designs have been exhibited at countless international furniture fairs all over the world, the market interest into our products has risen exponentially and our selection of products extended to welcome new designs. Oak Studio Designs products are currently being sold in Europe USA. The journey continues
We want to make the world better, less complicated, a little bit nicer to wake up to. We want to make beautiful wood furniture for everyday use.
Wood fascinates us
Wood fascinates us with its unique aesthetics and with its many positive characteristics. For example, it is naturally antibacterial and antistatic. And it makes the room climate comfortable because it absorbs moisture and releases it again.
Wood furniture turns a room into a comfortable and healthy home. Every touch is a pleasure. Every look reveals the unspoiled, occasionally wild, power that continues to live in the carefully finished wood.
Oak furniture supports healthy living – free of harmful substances. The beauty, texture and warmth of wood are incomparable. Timeless design is important to us – after all, our furniture is already well prepared for a long life because of its top quality.